Driving organizational impact at the human level.
We help teams think, act, and interact in a new way so they can scale in the right way.
We exist to make a meaningful, sustainable impact for your business. Every day, we help businesses, leaders, and teams like you become more focused and aligned. We'll transform the way you work, the way you lead, the way you grow, and the way you succeed.
Who we are, what we believe, and what we are known for.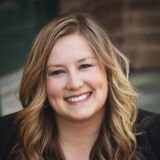 Erica Roelike
Impact Advisor
Robin Edgar
Impact Advisor