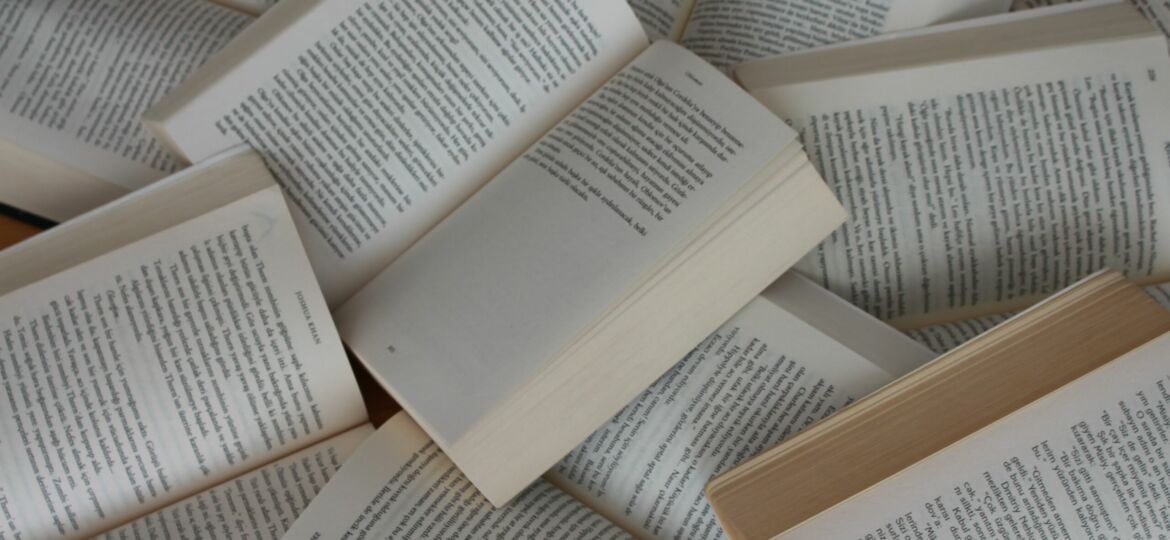 From How Leaders Can Strengthen by Tim Burningham to Everyone Culture by Robert Kegan & Lisa Lahey, here are 21 answers to the question, "What is your favorite book on workplace culture?"
How Leaders Can Strengthen

by Tim Burningham

Leaders Eat Last

by Simon Sinek

Think Again

by Adam Grant

The Power of Positive Professional Communication

by Stephanie Davis

Work Rules!

by Laszlo Bock

The Culture Code

by Daniel Coyle

Delivering Happiness

by Tony Hsieh

Radical Candor

by Kim Scott

Everyday Respect

by Steve Pemberton

The People Plan

by Rachael Ellison

The Cultural Dimension of Global Business

by Gary P. Ferraro & Elizabeth K. Briody

Elevate

by Robert Glazer

The Culture Question

by Randy Grieser et. al

The Culture Blueprint

by Robert Richman

The Five Dysfunctions of a Team

by Patrick Lencion

Joy Inc.

by Richard Sheridan

Dare to Lead

by Brené Brown

The Best Place to Work

by Ron Friedman

Emotional Intelligence

by Daniel Goleman

The Challenge Culture

by Nigel Travis

Everyone Culture by Robert Kegan & Lisa Lahey

How Leaders Can Strengthen by Tim Burningham
If you believe that the most straightforward solutions are also the most effective, this book will resonate with you right away. If you don't, it will convince you otherwise. Giving an organization's culture the importance it deserves, Tim Burningham not only leaves us with lessons on how to take steps that enhance culture at the workplace but also shares with us plenty of essential tips on how to weed out the negatives that adversely impact it. To the point and loaded with objectives and facts that give way to reasonable opinions, I always have reason to find a place for this title on my desk.
Riley Beam, Managing Attorney, Douglas R. Beam, P.A.
Leaders Eat Last by Simon Sinek
My favorite book on workplace culture is Leaders Eat Last by Simon Sinek. This book explains why some teams thrive and others don't and focuses on the concept of "groupthink," describing how leaders need to prioritize their team's well-being above their own. It also explains how leaders should be willing to sacrifice their own time and resources for the benefit of their team. It demonstrates how a workplace culture can be created where everyone feels safe and supported so that they can give their best work.
I particularly enjoyed the way Sinek uses research-backed data to back up his claims, making it easy to understand the concepts and apply them in real-life situations. Overall, I highly recommend this book as a must-read for anyone looking to improve their team's workplace culture.
Ann Young, CEO, Fix The Photo
Think Again by Adam Grant
In Think Again, Adam Grant offers inspiring insights on fostering a workplace culture of mental flexibility. Grant writes that organizations should stay ahead of their competition and remain knowledgeable in an ever-changing business landscape. Motivated by the idea that knowing what we don't know is wisdom, he argues for the importance of curiosity and openness to change.
The book describes plenty of real-life examples from companies that have adopted this approach; the book encourages readers–particularly those leading within organizations–to think differently and challenge entrenched processes when necessary.
Michael Sena, Founder and CEO, SENACEA
The Power of Positive Professional Communication by Stephanie Davis
My favorite book on workplace culture is The Power of Positive Professional Communication by Stephanie Davis. This text provides uncommon advice on how to create a successful, productive, and respectful working environment. It covers the importance of communication within all aspects of professional life-from simple tips on how to provide feedback and give suggestions to more complex guidance like handling difficult conversations and utilizing technology in the workplace. It also offers ideas for developing self-awareness, managing stressors, and fostering an inclusive culture that everyone can benefit from. Overall, this is an invaluable tool for anyone committed to creating a positive workspace where people thrive together!
Carly Hill, Operations Manager, VirtualHolidayParty.com
Work Rules! by Laszlo Bock
My favorite book on workplace culture has to be Work Rules! (Insights from Inside Google That Will Transform How You Live and Lead) by Laszlo Bock. This book provides an amazing look at how Google operates its business and how their culture has made them one of the most successful companies in the world. It's a perfect example of how workplace culture is the key to success in any organization.
Laszlo Bock provides readers with great insights on how to create an effective workplace culture and how to motivate employees to stay engaged. He also explains why it's important to create an environment where employees can feel safe, respected, and valued. By following the principles outlined in this book, employers can create a workplace that encourages productivity, collaboration, and innovation.
Overall, Work Rules! is an eye-opening look into the workplace culture of Google and a must-read for any employer who wants to create an effective and productive workplace environment.
Shaun Connell, Founder, Writing Tips Institute
The Culture Code by Daniel Coyle
According to a study by Harvard, having a "strong office culture increases net income 756% over 11 years." This is a good reason to start thinking about your office culture and where it currently sits. When we talk about office culture, we are referring to a set of "living rules" that everyone abides by. They are, in a sense, a code of conduct. This allows employees to share vulnerability, feel accepted, and establish a purpose.
The Culture Code doesn't just teach you about how to create a strong and healthy office culture, but it also draws on real-life examples of how culture has affected companies in multiple industries. Coyle tells you what you are doing wrong, why, and how to fix it. Each chapter has been followed by an "Ideas for Action" section, which gives actionable advice on how to make positive changes. Chapter 15 on "How to Lead for Proficiency" is particularly interesting, as it teaches how to support your team's individual strengths and nurture your office culture.
Louisa Smith, Owner, Epic Book Society
Delivering Happiness by Tony Hsieh
One of the well-regarded books on workplace culture is Delivering Happiness: A Path to Profits, Passion, and Purpose by Tony Hsieh, the former CEO of Zappos. The book details the company's unique approach to company culture and how it has helped drive success, and provides actionable insights for other organizations looking to create a strong and positive workplace culture.
Andre Oentoro, CEO and Founder, Breadnbeyond
Radical Candor by Kim Scott
My favorite book on this topic has to be Radical Candor by Kim Scott. This book is incredible not only for what I would deem to be an objectively straightforward framework for leadership and broader cultural development in the workplace, but it also has some very important culture-specific lessons that employees at any level in an organization can learn from.
Wendy Makinson, HR Manager, Joloda Hydraroll
Everyday Respect by Steve Pemberton
My favorite book on workplace culture is Everyday Respect: Creating a Workplace Where Everyone Thrives by Steve Pemberton. It's an inspiring text that articulates the importance of building effective and respectful work cultures in which our minds, hearts, and spirits can flourish. From regular check-ins with employees to nurturing emotional intelligence skills within teams, Pemberton gives insightful advice for all levels of leadership.
An uncommon aspect of this book is how it delves into self-awareness as a way to foster positive interpersonal relationships within the workplace. It emphasizes the need to build an understanding of self in order to stay responsive rather than reactive when it comes to encounters with colleagues and challenging dynamics.
Overall, I believe this book provides practical tools and inspirational advice that can help create meaningful change in any organization.
Kate Duske, Editor in Chief, Escape Room Data
The People Plan by Rachael Ellison
My favorite book on workplace culture is The People Plan by Rachael Ellison. It is a unique resource that provides an in-depth view into the fundamentals of creating and maintaining productive teams and organizations. The People Plan focuses on developing soft skills such as communication, innovation, collaboration, trust building, and problem-solving within an organization's culture. These are essential to unlocking team potential and inspiring excellence across all levels of an organization.
In addition, the book highlights uncommon methods for measuring success in a workplace context, such as identifying individual impact over job position or title. This distinct approach to viewing performance goes beyond traditional metrics like sales targets or cost controls to consider how employees contribute at the group level to enhance results through their work-related behavior.
Michael Alexis, CEO, tiny campfire
The Cultural Dimension of Global Business by Gary P. Ferraro & Elizabeth K. Briody
As an anthropologist, I highly recommend The Cultural Dimension of Global Business as my favorite book on workplace culture. This book provides a comprehensive understanding of the impact of culture on global business and how businesses can navigate cultural differences in the workplace.
The authors, who are highly experienced in the field, use their expertise to demonstrate how the insights of cultural anthropology can positively influence the conduct of global business. Whether you're a business, management, or anthropology student, this book provides a wealth of knowledge on navigating and effectively understanding workplace culture in a global context.
Matt Artz, Business Anthropologist, Matt Artz 
Elevate by Robert Glazer
Elevate by Robert Glazer has to be my favorite book on workplace culture. Whenever I need a creative boost or to re-evaluate my team's culture, I always turn to Elevate for inspiration. Glazer does a great job of helping the reader understand why certain aspects of our work environment are crucial in bettering ourselves and our teams. He also paints an optimistic but realistic view of how technology can help propel us forward while still keeping our humanity intact and properly valued. By bringing together the best elements of human behavior, Elevate is truly a must-read if you're looking to build sustainable environments that foster creativity and productivity.
Ludovic Chung-Sao, Lead Engineer and Founder, Zen Soundproof
The Culture Question by Randy Grieser et. al
The Culture Question: How to Create a Workplace Where People Like to Work" by Randy Grieser, Eric Stutzman, Wendy Loewen, and Michael Labun brings together four authors, plus firsthand feedback from 2400 leaders, employees, and other resources, to help you find the answers to the two fundamental pieces of the workplace puzzle: how an organization's culture impacts the workforce's outlook toward their work and how we can improve it.
Introducing us to six elements that contribute to creating a healthy workplace culture, the book reveals a great mix of purposeful leadership insights and practical workplace solutions that enable leaders to create a happy, engaging, and inspiring workplace.
Neil Platt, Director, Emerald Home Improvements
The Culture Blueprint by Robert Richman
The Culture Blueprint by Robert Richman is a book about fostering committed, enthusiastic employees. It is packed with excellent ideas that can be put into action immediately. Richman is a world-renowned culture strategist and co-founder of Zappio Insights, and his culture-building techniques are innovative and effective. He has been hired to teach culture at companies such as Google, Toyota, and Eli Lilly.
In The Culture Blueprint, the author guides readers on how to attract the right employees, keep them satisfied, and unlock their maximum potential. Readers learn what steps to take to develop a positive work culture of passionate, motivated employees who achieve greatness. People who see their work as meaningful and rewarding make the work world go round, and the more companies understand this, the better. The book is a treasure chest of valuable insights and tactical advice. Written in a reader-friendly manner, informative, and full of practical tips, it is a true must-read!
Agata Szczepanek, Community Manager, LiveCareer
The Five Dysfunctions of a Team by Patrick Lencioni
The Five Dysfunctions of a Team by Patrick Lencioni is the best book I have found for building successful teams. Lencioni uses a fictional account of a new CEO and her struggle to bring her team together. This easy-to-read book provides five steps for building a high-functioning team, with each step building upon the other. Trust is the foundation to reach the pinnacle at the top of the pyramid, which is results. This book works great as a team book club read and discussion. There are online assessments and even training plans to go along with the book.
Mary Kay Bitton, Head of Product Innovation, FLO Vitamins
Joy Inc. by Richard Sheridan
Joy, Inc.: How We Built a Workplace People Love by Richard Sheridan. Recreating the magic that transformed the way leaders and employees defined workplace culture, this book tells us the story of Menlo Innovations. Of course, hearing it from Richard Sheridan, the person driving this award-winning company culture, also gives you a firsthand peek into what this headline-grabbing story is all about.
The formula is rather simple-pursuing joy as the "explicit goal." But then the author and innovative CEO gets down to telling you the story, and you know just how much work goes into it. Thankfully, the book leaves you with plenty of lessons to create a joyful workplace. The brilliance of this one is its simplicity and "audacious" nature that leaves you inspired.
Brendan McGreevy, Head of Strategy, Affinda
Dare to Lead by Brené Brown
Dare to Lead: Brave Work, Tough Conversations, Whole Hearts (Full title) This book eloquently preaches on the best ways to cultivate braver, more daring leaders. The author, Brené Brown, elaborates on how these leaders are essential pillars of workplace culture, as they help embed the values of courage, camaraderie, and commitment. Dare to Lead is a fantastic read on the principles that help build thriving workplace cultures and is my favorite book of its kind.
Dakota McDaniels, Chief Product Officer, Pluto
The Best Place to Work by Ron Friedman
The Best Place to Work: The Art and Science of Creating an Extraordinary Workplace by Ron Friedman is a superb book on workplace culture. Friedman carefully balances a wealth of scientific facts with real-life anecdotes and situations to create a vivid picture of his approach to workplace culture. Key emphasis is placed on creating the right conditions for employees to perform optimally and not simply spending the most money on frivolous perks and incentives.
Alexandre Robicquet, Co-founder and CEO, Crossing Minds
Emotional Intelligence by Daniel Goleman
Emotional Intelligence: Why It Can Matter More Than IQ by Daniel Goleman is my favorite. It addresses how to improve workplace interactions by understanding your own emotions and how to respond to them as well as those of your coworkers, bosses, subordinates, you name it. EI even applies to everyday life and dynamics with family, friends, and even strangers you encounter while running errands (like that pesky person who stole your parking space, for example). Well worth the read!
Colleen Sproull, Content Marketing Manager, Evinex
The Challenge Culture by Nigel Travis
The Challenge Culture: Why the Most Successful Organizations Run on Pushback by Nigel Travis is a fascinating read. The executive chairman and former CEO of Dunkin' Donuts shares the approach that he has cultivated over decades of leadership. This approach believes in positive pushback. Travis thinks it is important to question everything as long as you do not disrespect anyone. A workplace culture that encourages pushback and embraces challenges is a culture that produces innovative ideas that will lead to success.
Andrew Meyer, CEO, Arbor
Everyone Culture by Robert Kegan & Lisa Lahey
Everyone Culture by Robert Kegan and Lisa Lahey is a book about building high-performing organizations by focusing on developing all employees' leadership capacity. The authors argue that traditional leadership models, where only a select few individuals are identified as leaders, are limiting and ineffective. Instead, they propose a new approach to leadership that emphasizes developing the leadership potential of all employees, which they refer to as an "everyone culture."
The authors explain that by building an everyone culture, companies can foster a culture of growth and continuous improvement, improve employee engagement, and increase productivity. The book provides practical strategies for developing an everyone culture, such as creating a culture of feedback, encouraging employee autonomy, and empowering employees to take ownership of their work. It is a must-read for anyone looking to build high-performing organizations and develop the leadership potential of all employees.
Jim Mayer, President, TCO Strategies


These are all excellent book recommendations on workplace culture. We invite you to learn more about our soon-to-be-published book, The Culture Climb, by our Chief Vision Officer and Founder, Jaime Taets and our Chief Strategy Officer, Chelsey Paulson.