Give Your Team Every Advantage
It takes a lot of energy to keep up these days, both personally and professionally. We are living and leading in what some call a "VUCA world". The United States Army War College originated the use of the VUCA acronym which stands for:
Volatile – fast, unpredictable changes without clear patterns or trends.
Uncertain – frequent disruptive changes where the past is not a good predictor of the future.
Complex – many different, interconnected factors come into play, with the potential to cause chaos and confusion.
Ambiguous – there is a lack of clarity or awareness about situations that causes frustration.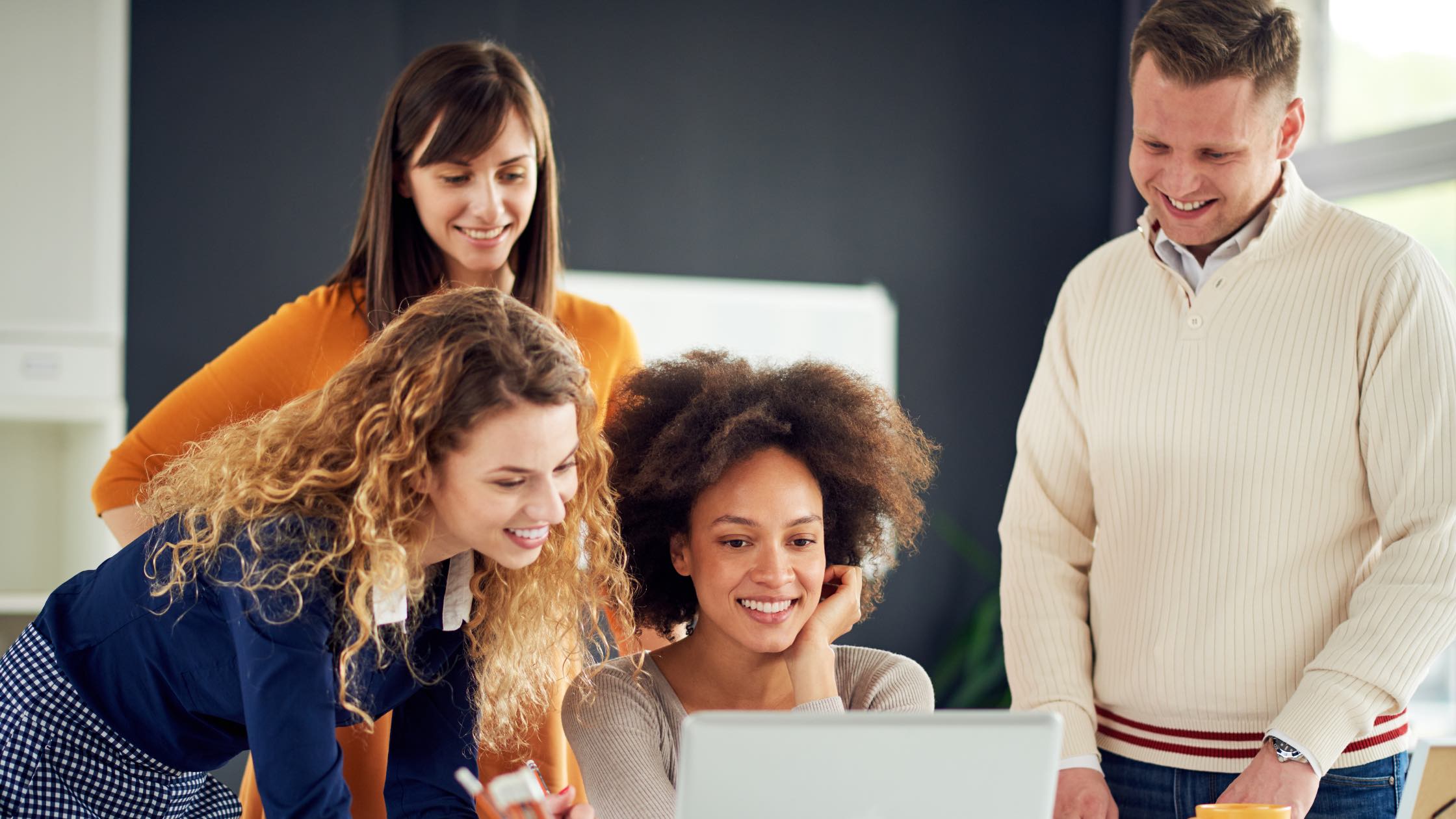 To combat the challenges and fatigue that come with VUCA we must learn to manage our energy – it's the critical advantage we all need. Because let's face it: the energy of your people drives the energy of your business.
Purpose Energy. Building teams where employees have a shared purpose and vision is key. Leaders need to help their people understand the bigger picture and how they personally fit into it.
Consistently communicate the heart-set purpose of your business through storytelling.
Ask employees to share their customer and team experiences that amplify the vision and values of your organization.
Take advantage of employee one-on-one time to connect their daily work to the execution of your purpose.
Go a step further by holding personal values workshops where employees can find and align their own purpose to that of your organization.
Physical Energy. Create the conditions where people can literally be active. This physical dimension enhances stamina, agility, vitality, alertness, and recovery by helping maximize an individual's capacity for energy.
Short bouts of movement (even just 60 seconds) provide a micro-recovery to the moments of the day to reduce stress and replenish drive.
Give your people permission and opportunity to be active: exercise corners, walking meetings, flex-time for fitness, gym memberships, or group yoga for lunch.
And who doesn't love a set of air-squats and arm-circles at midpoint during a meeting? Not to mention the laughter and social bonding that comes with these blood-pumping, brain-boosting movements…
Mental Energy. Work to enhance mindfulness and judgment, this helps people focus on what matters most. Shift your team away from the "vacuum of uncertainty" where fear and frustration can ruminate (and zap mental energy). During change people want to know:
Purpose – Why are we making this change? What is the rationale behind it?
Picture – What is the end state we are trying to get to?
Plan – What are the steps we need to take to get there?
Part – What is my role in the change? How do I help?
While you won't always have all the answers, you do have the ability to keep communication lines open. Communicate clearly and consistently to manage mental energy. Schedule weekly town halls or provide a summary email of the week with consistent themes and topics including the reality of today and the hope of tomorrow.
Emotional Energy. Increase human connection and confidence by being an empathetic leader. The emotional dimension addresses attributes that can help build constructive, healthy relationships which foster trust and belonging. You can practice being more empathetic by spending time and actually getting to know your employees better.
Schedule individual time with members and create frequent check-ins with the team to actively listen. Try asking the question "What can I do to help? How can I (or the organization) support you?" Asking the right questions and sincerely listening will help you see things from others' points of view.
Consciously expressing your care can help people understand their own emotions better and make relationships more meaningful. Needless to say, all of this results in better engagement and higher productivity at work.
The best business strategy is powerless without people. Give your team every advantage to be successful today by investing in their energy through inspiration to a great purpose, active recovery and social time, certainty through quality communications, and a sense of belonging through authentic relationships.
This blog was written by Rana DeBoer: https://www.linkedin.com/in/ranadeboer/
Are you ready to start driving results with a realistic and actionable plan that unleashes your full potential?
It all starts with a single, intentional conversation.