Through our experience in a large corporate environment, small boutique businesses, and our combined 35 years of business ownership, we have experienced the ups and downs of building a career and a business. As speakers, coaches, and facilitators, we bring our passion for impact to those we speak to. We strongly believe that in the tough times of life and business is where you need the most hope and inspiration to help you conquer the fear. In our engaging and interactive sessions, we bring a sense of trust, vulnerability, and action to leave participants wanting to impact change in themselves and others.
Speaking event formats can be keynotes, half and full day workshops, or small group training and coaching.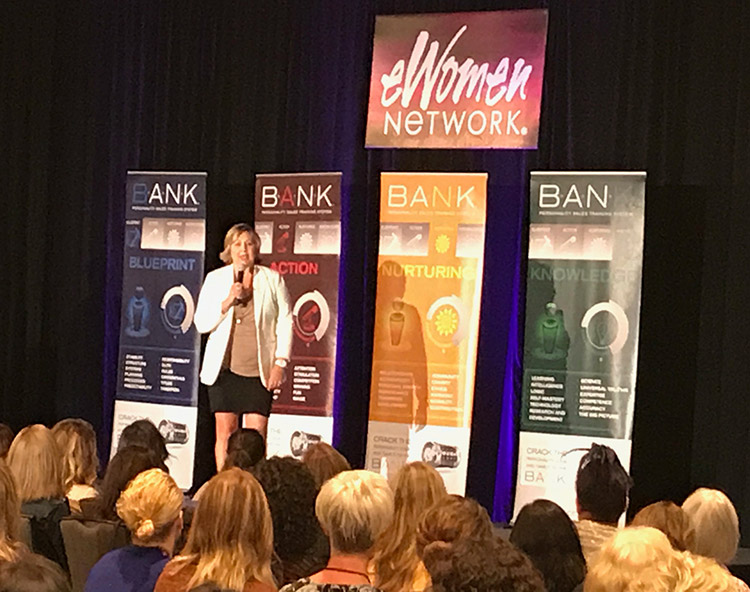 Participants in our sessions will leave with a better understanding of:
How to strengthen 6 key components of their business for maximum impact
How to be a better leader and impact change in your organization and beyond
How to shift all of the energy of their organization in one consistent direction
Key tools they can use to create an organization of trust and accountability
Speaking Topics Include:
What are your leadership superpowers?
In this keynote we discuss the innate strengths that each of us has that help us develop and successful lead in our organizations. Each person's superpowers are different and need to be defined so they can be maximized. The success and growth of any organization is highly dependent on the quality of the leadership within the organization.
LevelUP your business!
Have you ever had that feeling of being stuck?  Do you have days where you wonder if you are doing the right thing in your career or your business?  Does it feel like your business is running you more than you are running it?  In this presentation, you will learn about the key factors that might be holding your business or career back.  We will discuss key strategies to take your business or career to the next level.  Real, simple and practical tools that will help create healthy and sustainable growth…no theories here, just plain experience and advice on what works for our clients.  It's time to LevelUP!
Profits vs People – how to balance profitability while also investing and retaining your high performers
In this presentation we discuss the tools and approaches that can help a business maintain the right balance between profits and investing in their people. There are many creative ways to engage and retain your top talent without having a huge impact on your bottom line. With the talent deficit that is looming, the companies that find the right balance of people and profits will win in the talent war.
Why They Buy
Companies spend thousands of hours and millions of dollars teaching their sales people how to sell, when the only thing they should be focused on is what's impacting their bottom line, which is WHY THEY BUY. The fact is that any successful business, no matter what its core product or service, ultimately has a single goal: MORE SALES. Unfortunately, it's difficult to know what you can do to predictably and dramatically increase sales without spending tons of money on advertising. Luckily, cutting-edge personality science has revealed that there are only four different "buying personalities" that make decisions in similar ways – and you can predictably reach each one. We teach about how to apply this science to have a significant impact on your sales and customer retention.
Give, Give, Give…. Get Sales
Presentation/Training to help leaders focus on what helps them get the appointment, the sale and to create a long-term relationship with their customers.  Do you know how to speak the language of your customer to serve them in the sales process and making them raving fans?  Many sales people and leaders spend more time talking about themselves and what they do vs learning what the client/prospect needs to grow their business.  Truly connecting with other people, no matter what level of the organization they are at, is key to getting the appointment and the sale. We teach you how to focus on giving in order to create a significant customer relationship with a higher lifetime value to your business.
Focus on Financial Security… How do I Build a Residual Income I Cannot Outlive?
What should we focus on to be financially secure? What does being financially security look like?  Who do we take advice from when we are working hard on our business but trying to create a financial plan?
Being financially secure is one of the most important things we can focus on. Are we building a business and a plan that will continue to pay us long after we are not working full time?
What gets measured gets done.  This is one of the most important aspects of building a business that is sustainable and scalable.  We will discuss a few of the important aspects of creating a secure financial plan that allows you to find balance while focusing on growing your business and securing your future.
Contact us today to talk about
the goals for your next event.
Start reaching your full potential.
Call or email us today.