Keystone Group International ESOP Services
Keystone Group International ESOP Services
Employee Stock Ownership Plans
Employee Stock Ownership Plans (ESOPs) are valuable, yet complicated, whether you are a new or a mature ESOP. We focus on helping to maximize the value of the ESOP Culture in your organization. It is important to stay focused on the ESOP Culture, Communication and Education strategies to get true buy in from the Employee Owners.
This buy in factor will ultimately make your business and stock value grow.
Keystone can work with you to strategize the best ESOP Culture, Communication and Educational approach for your company and employee owners based on where you are at in your ESOP journey.
Board of Directors
Education and Training
Board ESOP education is foundational and often forgotten. It is crucial to ensure the Board, who governs your organization, understands their responsibilities regarding the ESOP. Such as their oversight of the ESOP Trustee, their interaction with the Trustee, or that the Board determines the ESOP contribution and determines/manages the repurchase obligation.
These are ways Keystone can prepare your Board of Directors so they are ready to take on the necessary ESOP responsibilities.
Annual ESOP Education Refresher

ESOP Board Calendar

New Board Member Training ESOP Communication Planning
Communication is paramount to the success of rolling out an ESOP and to the continued growth of an ESOP. This can often be an afterthought and arbitrarily pieced together.
Here are ways Keystone can create custom solutions to drive your Employee Owner's experience, ESOP understanding and increase tenure at your company.
Pre & Post ESOP transaction (1-year plan)
ESOP Communication Strategy
ESOP Team Structure & Purpose
Reinvigorate your ESOP Team
ESOP Education Strategy
ESOPs are complicated and difficult to understand, especially if employees only hear about it once a year when statements are distributed. For employee owners to see value in the ESOP, they need to understand how it works, how cash flows through the company and how they can directly impact the ESOP.
Keystone can assist your organization develop an ESOP Education Strategy that meets the needs of your employee owners where they are in their ESOP lifecycle. Some of those areas are:
Continuous Education Plan

New Hire Training

Leadership Training

ESOP Team Training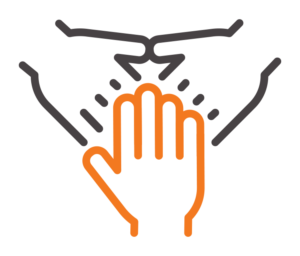 ESOP Culture Strategies
All of us have blind spots in our personalities and how we approach situations. Our goal is to help leaders identify those blind spots in both your leaders and your overall culture, so leaders and the company can grow and evolve. Leadership and Culture are both infinite games and we should always be learning and growing to be the best organization and for our own fulfillment.
A strong and engaged culture directly correlates to the growth of your ESOP share price.
Here are ways that Keystone doubles down on our passion for creating stronger leaders in all of our clients.
Culture Assessments
Executive Coaching
Leadership Coaching
Leadership Assessments
Keystone.
Because your strategy for choosing and growing
your people is the key to your success.