Keystone exists to transform the organizations and leaders we work with on every level. It is our purpose, and it is what gets us out of bed each morning. We'll transform the way you work, the way you lead, the way you grow, and the way you succeed.
At Keystone, we believe in creating relationships with significance. We want to be part of the change we spark, part of the transformation that we help create. By working to become part of your team, and embracing that teamwork in our approach, we're able to join you on your journey. We're there beside you in the challenges, and in the breakthroughs, working together to create your success.
We understand your challenges, because we've stood in your shoes. We've led at the corporate level, run our own businesses, and managed teams. We've experienced the successes and have confronted the issues, and in the middle of it all, we've balanced lives outside of work. We get it because we've been there.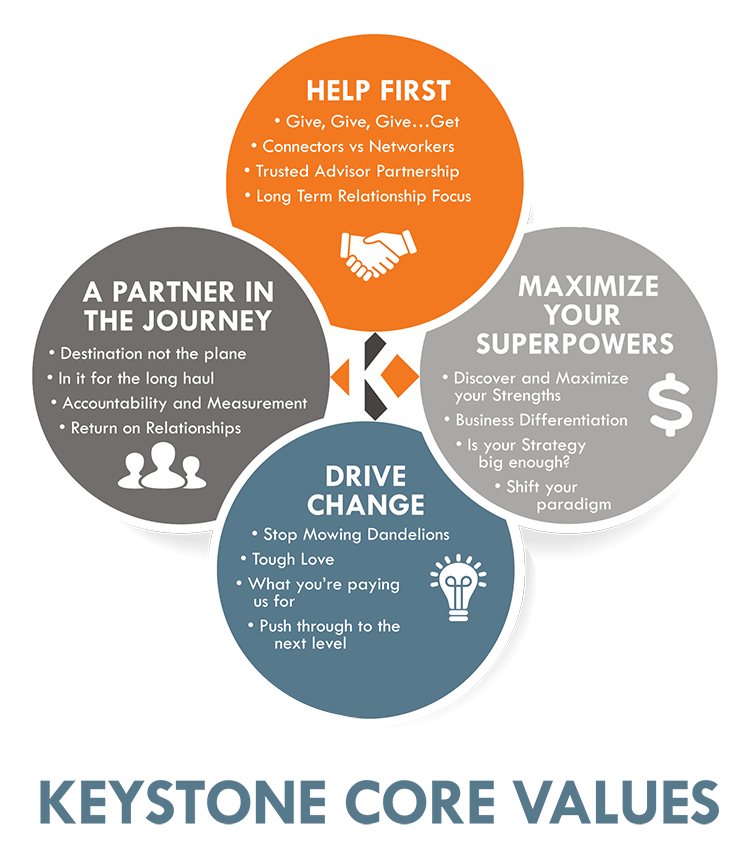 Let us be the partner who helps you
and your organization accelerate your growth.