Make your culture your greatest competitive advantage.
Make your culture your greatest competitive advantage.
We help organizations be the best they can be by focusing on creating inclusive, healthy environments where people want to come to work, want to stay, and want to perform.
Many business owners, leaders, and executives know that culture matters, but are struggling with how to best engage current employees, recruit the best talent, and thrive in a competitive job market. Fostering high performance in their organizations is key, and battling turnover is critical – it all begins with culture. At Keystone, we use surveys, assessments, and accountability solutions to help leaders become aware of employee engagement issues, build engagement, and build confidence around their culture as a competitive advantage.
Culture Strategy
Intersect Model℠
Keystone created the Culture Strategy Intersect (CSI) Model to help organizations drive alignment between their strategy and culture in a simplified approach. We believe that Culture and Strategy are not separate initiatives in your business. They impact each other and can create a competitive advantage when we manage them as one broader approach.
The Truth about Culture 
Culture is not one thing
Culture and Strategy are heavily intertwined
Culture is not self-sustaining
It has a high ROI…it can be measured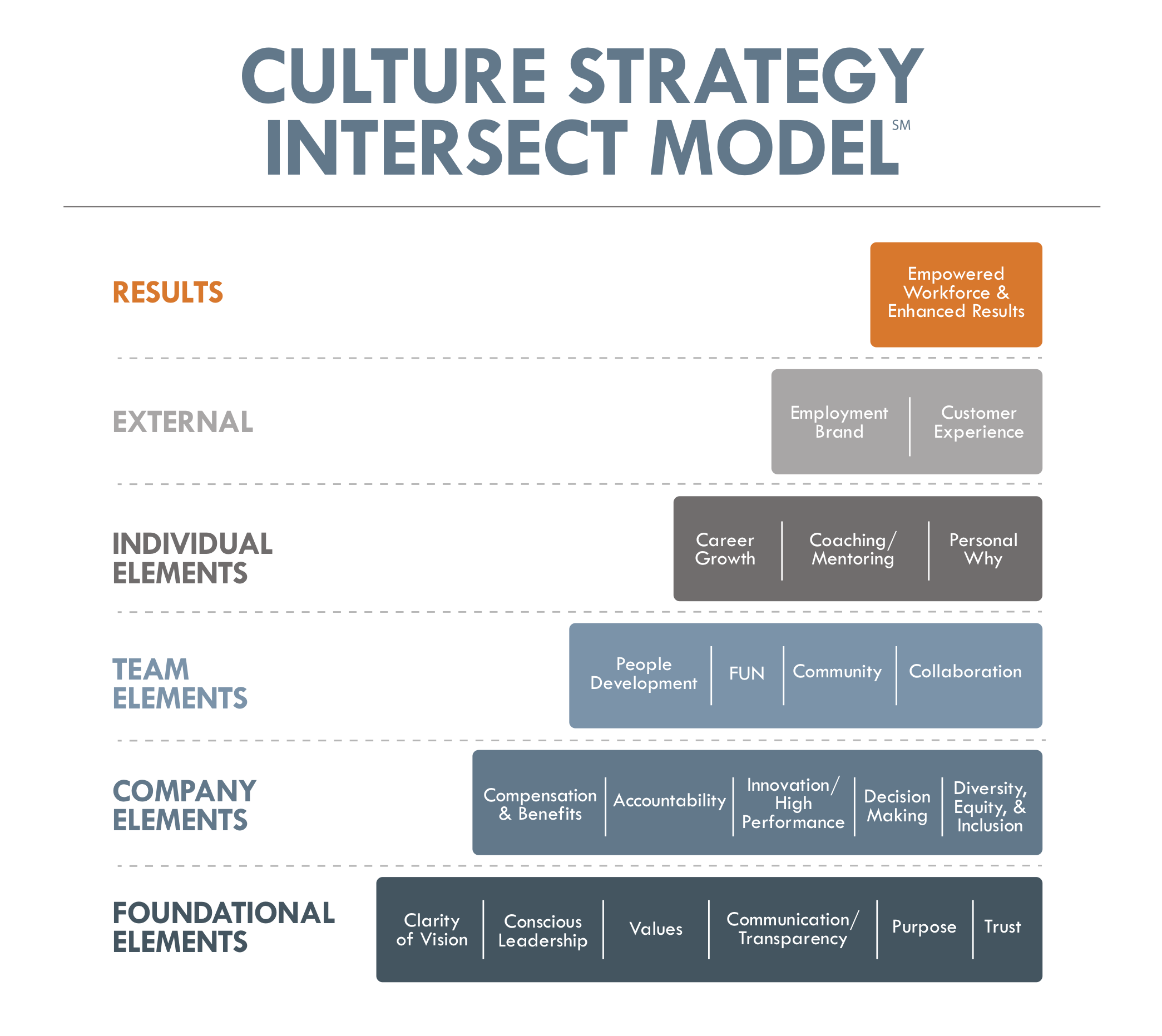 Culture Strategy
Intersect Process
The CSI Process is built around the belief that you need to establish a baseline, a plan and measurements that show your progress. We do this via the initial 90-day Culture Reboot phase, comprised of a series of activities to develop the baseline, plan, and measurements for the organization.
How does it work?
There are two primary phases in the Culture Intersect Process. Phase 1 involves a 90-Day Culture Reboot and baseline of the current state of your Culture.
This phase includes:
Cross Functional Interviews
Culture Survey
Building a Conscious Culture-Facilitated Workshop
Culture Heatmap & Report Out Session
Annual Planning & Roadmap Session
Phase 2 is the Sustainment Phase and it involves three quarterly sessions to check your organization's progress, adjust priorities and measure results.
Why does it work?
The CSI Sustainment Process works because it builds on focus and accountability. The goal is to drive continuous small improvements that the organization can sustain and absorb to ensure maximum impact and results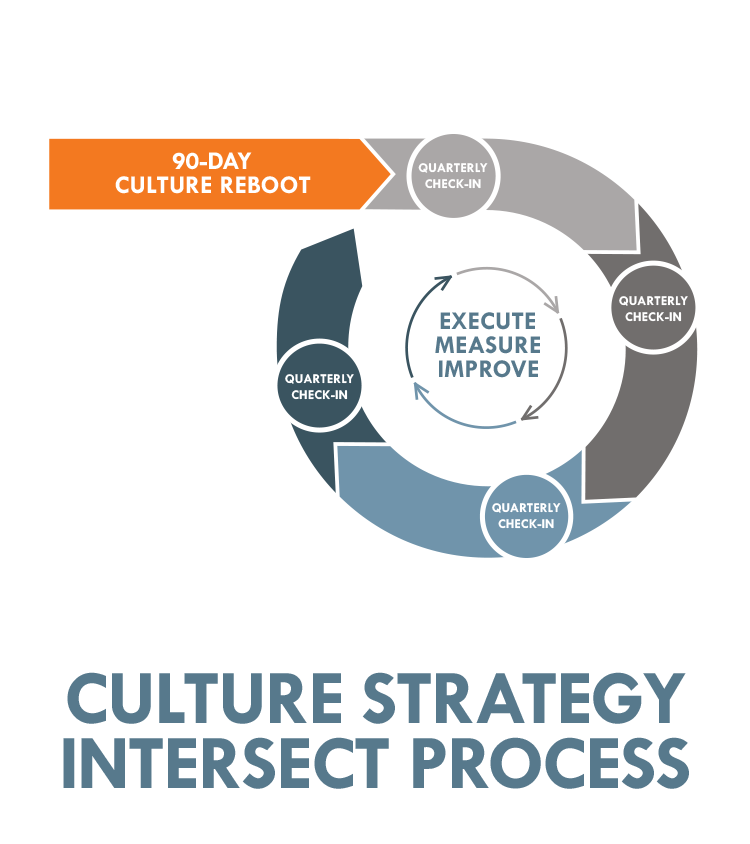 Keystone Group understands that Culture can be a difficult and confusing topic. We have created the "Culture Guide" to provide more information on our process and to help you and your team assess your current Culture and discuss where you want it to be.   Keystone is driven to help you create a Culture that is a competitive advantage and produces the highest level of results.  When you are ready, schedule your free Culture consultation with our team to help you get an outside perspective on your Culture assessment and plan.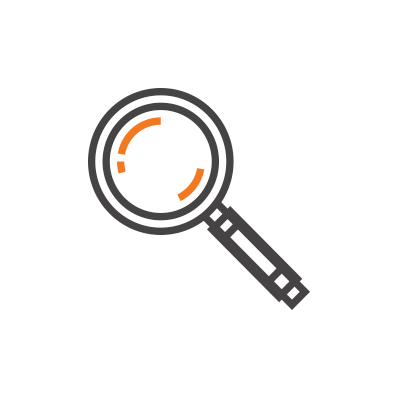 Identify improvement areas to positively impact engagement and culture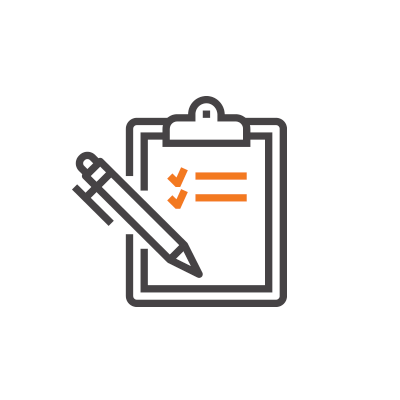 Develop a clear plan to impact culture, recruiting, and retention to drive performance and results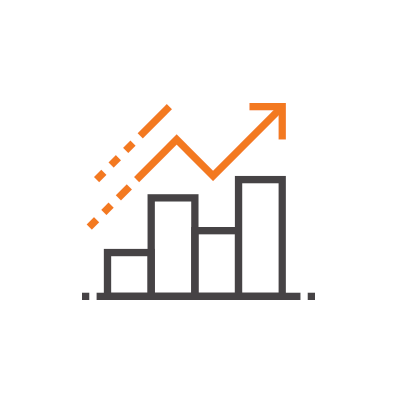 Clarify the factors that impact the organizational health and engagement of your workforce
With these Culture-Impact Solutions:
Assessments
Defining a baseline of your organization's culture and engagement level to drive improvement
Surveys
Gathering input and data to drive more effective cultural strategy that fits your business
Roadmaps
Creating a long-term
plan to drive a
healthy culture
in your organization
Sustainment Plans
Creating a plan to sustain and build cultural capabilities in your organization
At Keystone, we bring our clients our broad experience and expertise in navigating corporate and small business challenges, access to a deep network of high-level professionals, and a deep commitment to our core values, long-term partnerships, and creating impact.
Are you ready to experience a different approach
to culture – one that creates real engagement?
Let's chat, discuss your needs, and plan a path forward.